CROWNS & BRIDGES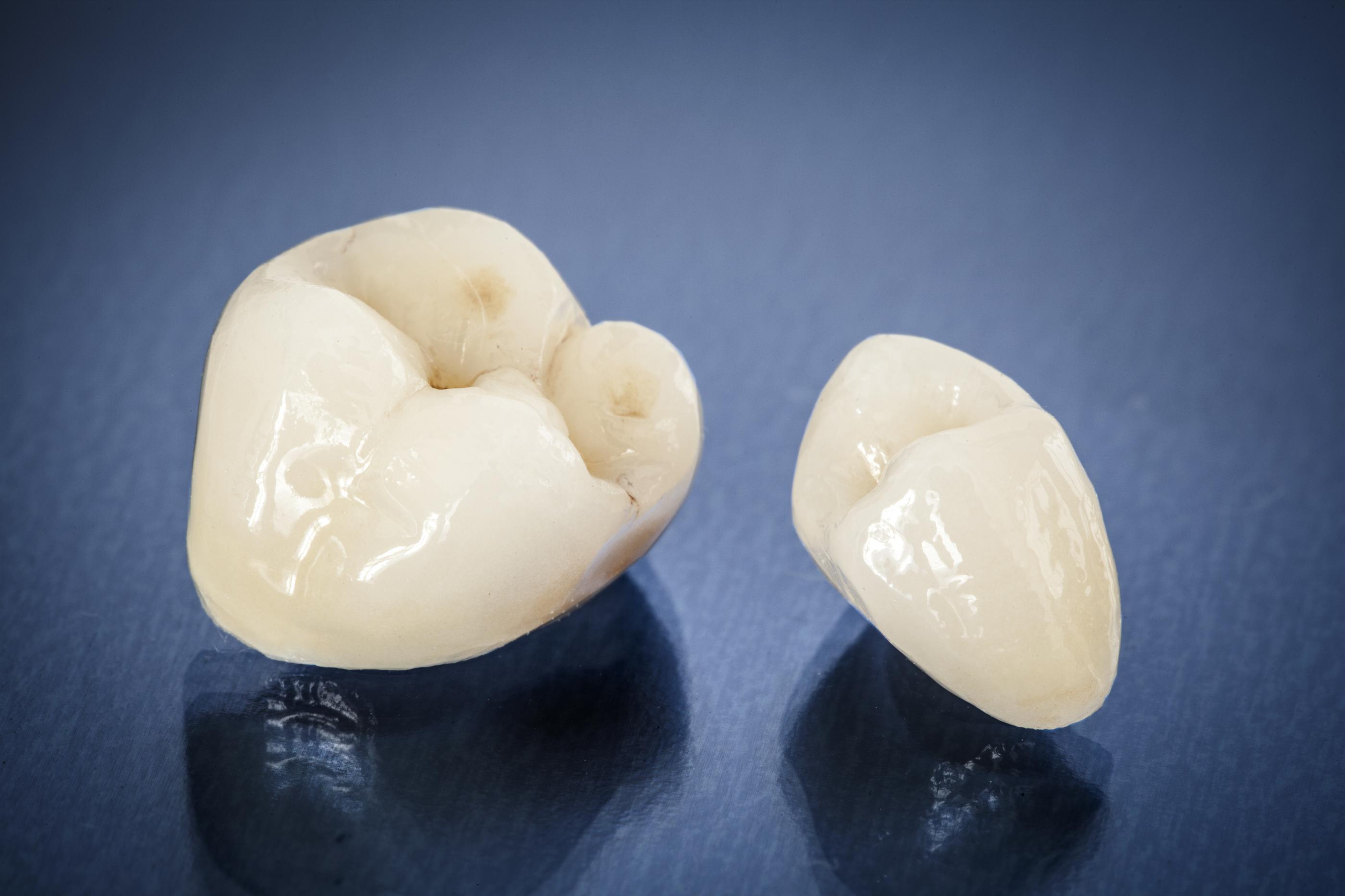 Dental crowns and bridges help improve the appearance of your smile, but both are also important to your dental health.
Damaged or missing teeth compromise your healthy smile and put stress on remaining teeth that must make up for lost function. There is also evidence that poor oral health can lead to depression and anxiety.
Working with top ceramists in the Sacramento area, our providers are able to create crowns and bridges that are lifelike in shape, form, and function. As a skilled prosthodontist, Dr. Diana Fat specializes in treating dental problems that involve restoring damaged or missing teeth. You can be confident that we will provide you with the most updated techniques and esthetic materials to ensure that your new restoration is the highest quality possible.
HOW WE USE CROWNS AND BRIDGES
A crown is a custom-made cap that strengthens teeth that are damaged, decayed, broken, or cracked. Crowns protect compromised teeth to prevent further damage, like fracturing. We create customized crowns using esthetic ceramic materials that are lifelike and blend seamlessly with your natural teeth.
A dental bridge is designed to restore function and esthetics by filling the space left by a missing tooth. Bridges consist of an artificial tooth (pontic) connected to adjoining teeth with porcelain crowns. A bridge will restore function and prevent your teeth from drifting into the empty space, which can lead to dental issues and discomfort.
FIXED RESTORATIONS USING DENTAL IMPLANTS
Many of our patients prefer fixed restorations that are anchored in place by dental implants placed in the jaw.
A dental implant is a titanium post that is placed in your jaw and acts as a replacement root to support the bridge or crown to which it is attached. A tooth restored with a dental implant is as close in fit, feel, and function to a natural tooth as possible. Implants provide the ultimate in comfort and stability while improving your oral health and the aesthetics of your smile.
We pleased to offer our patients the convenience of having the complete dental implant process from placement to restoration here at our Sacramento, CA dental office.
With the aid of state-of-the-art cone beam technology, we surgically place the implant in the optimal position in your jaw. Titanium is a biocompatible material that gradually bonds securely with surrounding bone and tissue in a process called osseointegration. When the implant has fully integrated with your jaw, we can use a crown, bridge, or denture to restore function and esthetics.
PLEASE CALL THE OFFICE OF DIANA FAT, DDS TO LEARN MORE
If you are living with damaged or missing teeth and would like more information about our restorations, please call our Sacramento, CA dental office to arrange a convenient consultation. 
We look forward to working with you to achieve a healthy, attractive smile!